Biography
Education
Admissions
Appointments
Publications
Conferences
Memberships
Languages
Marc Sukkar, FCIArb is known as a logical thinker with a strategic approach for getting the results his client's need. Marc specialises in commercial transactions and all forms of dispute resolution. Marc's experience includes mediation; adjudication; appearances before civil and criminal courts and tribunals; and international arbitration.

Marc represents stakeholders in various industries relating to complex cross border transactions; construction and infrastructure; corporate affairs; sophisticated financial, cyber, money laundering and white collar crimes; and global asset identification and recovery in family law matters.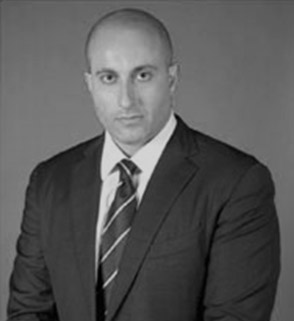 In addition, Marc has extensive experience in providing advice on common law and civil law matters within Australia, the United Kingdom and the Middle East. Marc has advised government entities around the world, members of Middle Eastern Royal families, High Net Worth Individuals and families, private entities, many of the world's leading companies and Australia's top 100 appearing before Australian and international courts and tribunals.
Prior to establishing Ferrer Lawyers, Marc was a partner with LALIVE in Qatar a network partner of LALIVE Switzerland and US law firm, Holland & Knight. Marc previously practiced in Australia with various leading law firms (1996-2008) and served as head of construction, projects, energy and dispute resolution for Salam International Investment Limited in Doha (2010-2011) and head of projects and disputes for Msheireb Properties, a subsidiary of the Qatar Foundation, in charge of all legal affairs and commercial disputes for the Msheireb Downtown Doha mega project (2011-2012). Information about the mega projects that Marc has acted or advised on can be found
here
.
Law
Fellow of the Chartered Institute of Arbitrators (London)
MSc Construction Law and Dispute Resolution, with merit (King's College London)
LLM Oil and Gas Law, with distinction (RGU)
Diploma in Law, with merit (USYD)
Graduate Certificate in Legal Practice (UTS)
Notarial Practice Course (College of Law)
Construction
Diploma in Building & Construction (Building), MBA
Certificate IV in Building & Construction (Building), TAFE
Statement of Attainment Internal Waterproofing, MBA
Demolition Supervision 1 & 2, TAFE
Supreme Court of NSW (1996)
High Court of Australia (1998)
Federal Court of Australia (1998)
United Arab Emirates (2012)
 
Panel Arbitrator:

Australian Centre for International Commercial Arbitration (ACICA), Sydney Australia
Abu Dhabi Commercial Conciliation & Arbitration Centre (ADCCAC), UAE
Bahrain Chamber for Dispute Resolution American Arbitration Association, Manama Bahrain
Centro de Analisis y, Resolucion de Conflictos, Lima, Peru
GCC Commercial Arbitration Centre, Kuwait City Kuwait

2017 – 2019
Chairman of Tria Australia, part of the Tria Group, Spain www.triaingenieria.com/
2010 – 2014
Senior member of the legislative committee of the Qatar International Court and Dispute Resolution Centre and ADR Committee to carry out a review of adjudication with a comparative analysis of best international practice and under the direction of its ADR Committee draft laws, rules and regulations for the State of Qatar to be promulgated by the Emir, Heir Apparent and Prime Minister in the area of adjudication in the construction industry.
2010 – 2011
Commissioned by the Association of Consulting Engineers of Ireland, Engineers Ireland, the Royal Institute of Architects in Ireland and the Society of Chartered Surveyors to carry out a review of adjudication laws and best international practice and draft the Construction Contracts Bill for Senator Feargal Quinn of House of the Oireachtas.
2010
Thomson Reuters, lead author and contributor.
Decennial Liability and Decennial Liability Insurance: The Only Road to the Promised Land for the New South Wales Building Crisis Jan 2020, Society of Construction Law Australia, A Let's Connect Submission 2020 / LC 2
An overview of construction law in Qatar Nov 2013, 
Getting the Deal Through, Construction 20

1

4 - Qatar p.

1

54
An overview of mediation in Qatar Nov 2013, 
Getting the Deal Through, Mediation 20

1

4 - Qatar p.73
Arbitration in Lebanon: The Civil Law Practice (2013)
Published and distributed by Wildy, Simmonds & Hill of London this treatise offers a comprehensive coverage and systematic study of the principles, rules and legal aspects that regulate arbitration in the Lebanon with a comparative analysis of English and French arbitration laws and other leading arbitral rules.
Domestic Arbitration in Lebanon,
The Lebanese Review of Arab and International Arbitration, Vol 58.
Marc has written extensively on construction law and related topics including:
Construction
Privity of contract
Property defects and subsequent third party purchasers
EU procurement rules
Most forms of international construction contracts
Dispute Resolution
Challenging and enforcing adjudication decisions
Mediation in the GCC
Dispute boards
Impediments to arbitration in Lebanon
Jurisdictional challenges
Competence/Competence
Setting aside and enforcement of awards
Allegations of fraud
Energy
Barriers to renewable energy
Risk management in international oil and gas contracts
Environmental aspects of oil and gas law
CSR, M&A and corporate governance
Pontificia Universidad Catolica del Peru/Sociedad Peruana de Derecho de la Construcción/Solución de Controversias en el Sector de la Construcción
| | |
| --- | --- |
| Date | 22 – 23 May 2013 |
| Location | Lima, Peru |
| Speaker | Statutory Adjudication in New South Wales, Australia |
| Panellist | Adjudication and other ADR methods: are these the best practices to follow elsewhere? |
Bahrain Chamber for Dispute Resolution - American Arbitration Association
| | |
| --- | --- |
| Date | 13 – 14 February 2013 |
| Location | Abu Dhabi, UAE |
| Arbitrator | 3rd Annual William C. Vis Middle East International Commercial Arbitration Pre-Moot |
United Arab Emirates University College of Law
| | |
| --- | --- |
| Date | June 2012 |
| Location | Abu Dhabi, UAE |
| Lecturer | Essentials of Arbitration and Litigation |
Chartered Institute of Arbitrators (London & Australia)
Society of Construction Law (Australia & UK)
King's College Construction Law Association